Offshoring has its pros and cons like any business strategy. Through research, strategizing and asking the right questions, your business will be happy to find that these concerns are simply myths. Schedule a meeting with Global directly to your calendar.
View below for a quick debunking of the five common myths we see surrounding offshoring:
Americans are losing their jobs.
Language and cultural barriers impact patient experience.
Quality of service diminishes.
It's too challenging to manage a global team.
Security and compliance can be an issue.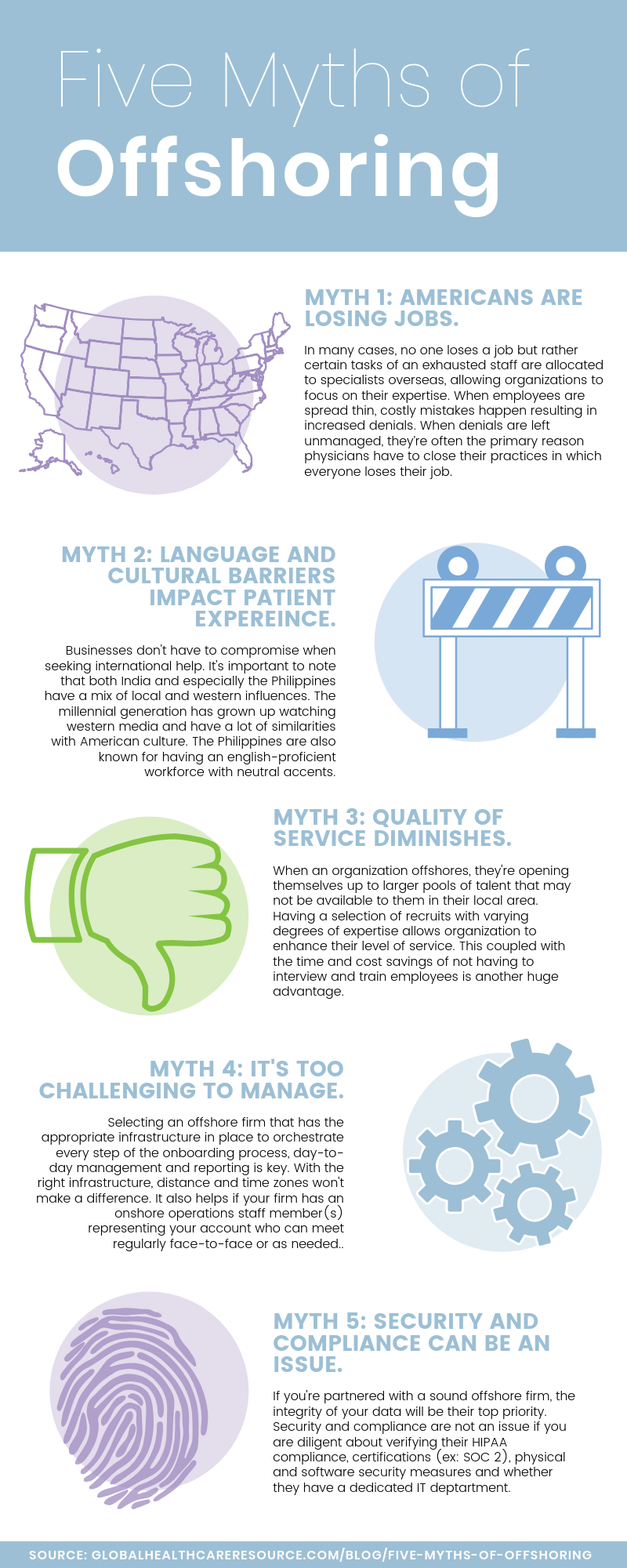 ---
Global Healthcare Resource is a leading international enterprise with over 20 years' experience aligning the healthcare industry with cutting edge, cost-effective solutions.