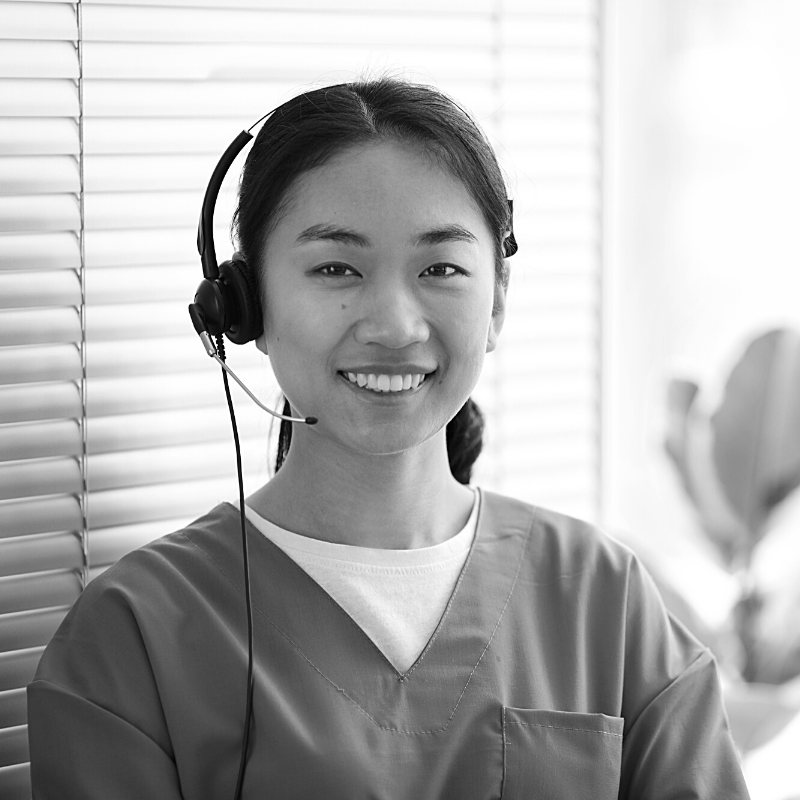 Inbound &
Outbound
Timely patient communication is essential.
---
Our team of highly-trained nurses from our secure call centers in the Philippines make and receive outbound and inbound calls to patients and their families to:
Inquire and understand the patient's experience.
Inform, discuss and process remaining balances.
Field general billing questions.
Communicate necessary discharge information.
Schedule and confirm appointments.
Conduct benefits verification calls.


Global is an extension of your organization. Communicating to patients with empathy, respect and professionalism is of utmost importance and the foundation for all of our patient experience services.
Get Onboard
Each oboarding experience is tailor-made to meet your needs.
---
Background Review: The Global Implementation team will work with you to gather all necessary data to design your personalized offshore timeline and execution strategy.


Team Procurement: Global will carefully assemble a team based on your needs and scope of project.


Technical: During this phase, our IT departments will align and establish system connectivity, as well as set up users in our productivity dashboard, Globex.


Training: Your team will undergo thorough training on all systems and project processes so you feel like an expert using Global's software and tools.


Gap Analysis: Global will complete an initial analysis of denial trends and identify opportunities to create solid workflows prior to going live.


Communication: Global will maintain open lines of communication through weekly meetings, reporting and ongoing training and auditing.