While salaries, taxes and overhead expenses are obvious costs associated with growing your workforce, many companies are surprised to learn the true cost of employee benefits.
Based on data from the Bureau of Labor Statistics, benefits account for 29.4% of a healthcare employee's total compensation. Using the BLS percentages, we put together a benefits breakdown example for a medical biller earning $25/hour ($52,000 annually). The breakdown includes, paid leave, supplemental pay, savings programs, insurance and other required government benefits such as social security, medicaid etc.
California recently passed a bill to gradually raise the minimum wage for healthcare workers to $25/hour. If more states follow suite, coupled with high employee benefit costs, healthcare organizations may soon feel tighter strains on their operating budgets.
The total compensation (wages + benefits) for an employee earning $25/hour is $73,654 annually.
Schedule a meeting for a free cost savings analysis.
---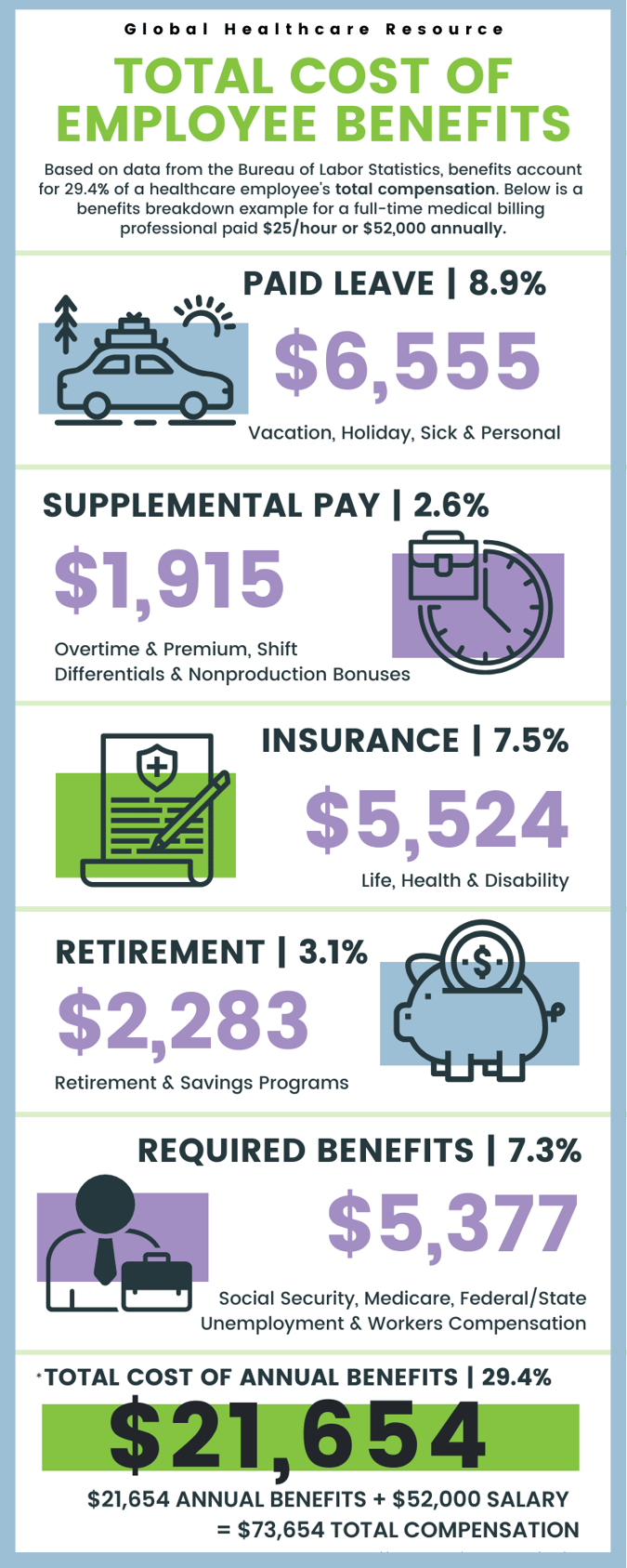 Founded in 1999, Global Healthcare Resource has been a leader in revenue cycle management solutions and proudly employs 6,000+ HIPAA compliant coders, billing professionals and patient call center agents. Global operates as an extension of your office to improve productivity and increase ROI.