While salaries, taxes and overhead expenses are obvious costs associated with growing your workforce, many companies are surprised to learn the true cost of employee benefits.
Based on data from the Bureau of Labor Statistics, we have broken down the approximate annual cost of benefits for a medical coding and billing employee hired at $19 per hour. The breakdown includes, paid leave, supplemental pay, retirement and savings programs, insurance and other required benefits such as social security, medicaid etc.
Schedule a meeting to learn how Global can reduce costs
---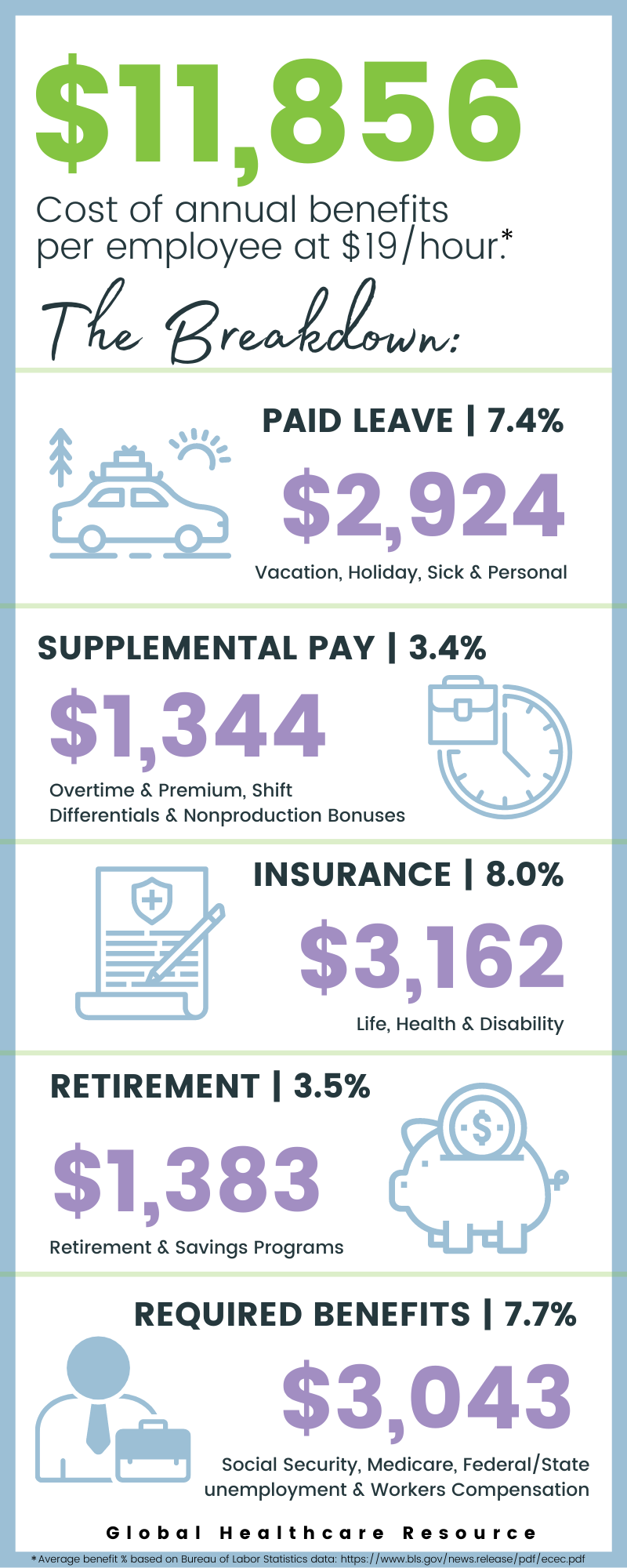 Global Healthcare Resource is a leading international enterprise with over 20 years of experience aligning the healthcare industry with cutting edge, cost-effective solutions.