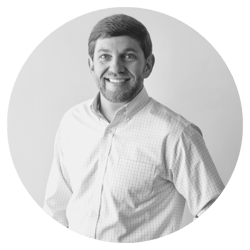 Global Healthcare Resource announces Brian Parks as Vice President of RCM. Brian brings over 12 years of revenue cycle management and solutions implementation expertise to his role. As Vice President of RCM, Brian will manage sales efforts across the U.S. and work closely with practice management and billing companies, physician groups and tech organizations to integrate offshore revenue cycle strategies into their daily operations.
"I am looking forward to building transparent, collaborative relationships with our partners and developing global strategies to improve their operational and financial efficiencies. Each client has a unique set of needs and I am committed to understanding and designing solutions to exceed their expectations and the goals set by industry benchmarks," said Brian on how he aims to help his clients.
Brian has a degree in Business Administration from Auburn University and is a Certified Healthcare Financial Professional (CHFP) through HFMA. Prior to joining Global, Brian served as Sales Director, Account Executive, Implementation Consultant and Software Support Representative with AccuReg, Inbox Health, McKesson and CPSI.

Outside of work, Brian enjoys spending time with his wife, son and daughter. Most of his free days are spent fishing, at the beach or working out at his local CrossFit gym.
Schedule a meeting with Brian.
Global Healthcare Resource has been a leader in international staffing solutions for over 20 years and proudly employs 5,000+ HIPAA compliant coders, billing professionals and call center agents.