From National Nutrition Month to Certified Nurse's Day, March is jam-packed with opportunities to recognize specific specialties, professions and conditions within our healthcare industry. Get the dates straight here:
This month we recognize:
National Kidney Month
National Social Worker's Month
National Colorectal Cancer Awareness Month
Brain Injury Awareness Month
National Developmental Disabilities Awareness Month
Save Your Vision Month
National Social Work Month
National Nutrition Month
Weeks to note:
March 8-14: National Patient Safety Awareness Week
March 8-14: National Pulmonary Rehabilitation Week
March 9-13: Long Term Care Administrators Week
Special day to remember:
March 11: Registered Dietitian Nutritionist Day
March 19: Certified Nurses Day
March 19: World Social Work Day
March 20: World Oral Health Day
March 24: The American Diabetes Association Alert Day
March 30: National Doctor's Day
Download a copy of our Health Awareness Calendar for March.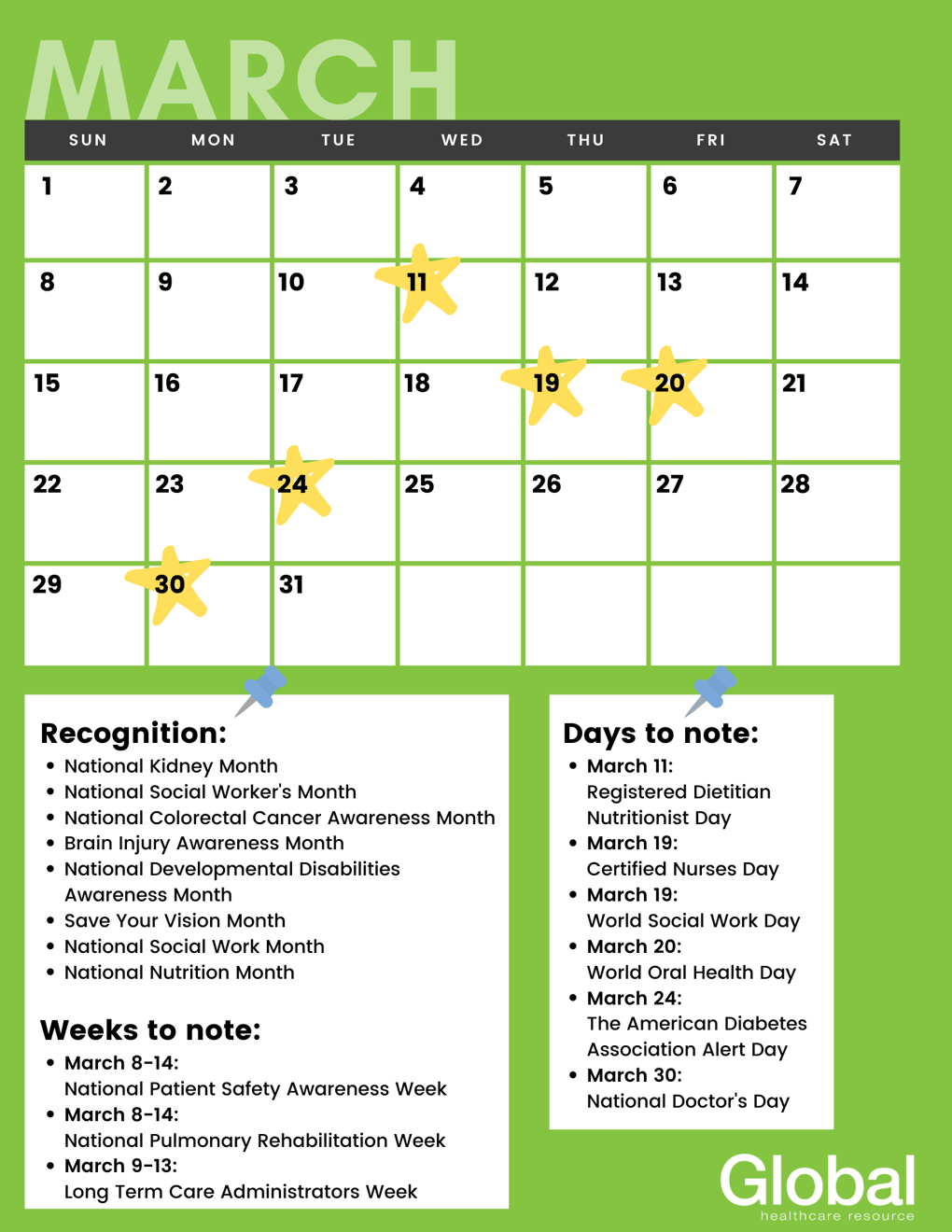 ---
Global Healthcare Resource is a leading international enterprise with over 20 years of experience aligning the healthcare industry with cutting edge, cost-effective solutions.