The financial landscape for healthcare organizations has drastically changed as providers are faced with increasing challenges to collect claims. Payor reimbursements are on the decline while the cost of employee salaries and benefits are steadily rising, creating more interest in international business models as a cost-effective solution.

However, The question arises, does efficiency come at the price of data security?
The answer:




You do not have to sacrifice data security for cost-efficiency; international RCM firms can help you improve both areas.
---
Strict Security Measures
Global Healthcare Resource takes extensive steps to ensure patient data is heavily guarded. Strict protocols range from physical restrictions within employee workspaces to stringent IT and infrastructure measures including:
Annual SOC 2 Type 2 audit which determines how well an organization safeguards customer data over a 9-month (minimum) time frame.


Personal electronic devices are not permitted inside office buildings.


Employees are extensively and consistently trained on identifying phishing and other data security threats compared to the 24 percent of US health employees who never receive cybersecurity training.


Employee workstations have very limited accessibility (No external internet access or print screen functionality).


Intranet is safeguarded with the latest firewall and antivirus protection.


Every employee undergoes a criminal background check.
---
Data Breach Quick Facts
Majority of HIPAA violations and breaches occur within insurance companies and large hospital systems, not through international resources.


According to a 2018 JAMA Internal Medicine analysis, U.S. healthcare data breaches are 50 percent more likely to stem from internal mistakes by employees than from external causes, such as hackers.
40 percent of healthcare workers in North America are not aware of cybersecurity measures in place at their organization to protect IT devices.


In 2010 there were 199 data breaches involving more than 500 patient records. In the year 2019, that number more than doubled.


The median penalty for a HIPAA violation in 2019 was over $800,000, with the largest penalty on record being issued to Anthem in 2018 ($16,000,000).
---
To Sum It Up
Historically, the majority of healthcare data breaches in the U.S. occur within onshore healthcare organizations as a result of insider error. Implementing Global's international RCM business model with strict employee workspace restrictions will reduce common internal vulnerabilities. You do not have to sacrifice data security for cost-efficiency; international firms can help you improve both areas.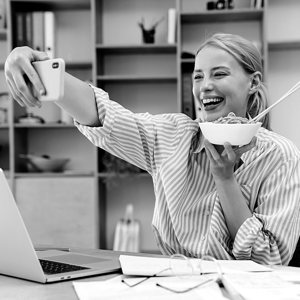 Consider how frequently these scenarios happen within your organization:
Employees using personal smartphones to take selfies or post to social media while patients or PHI are visible.
Inconsistent and unengaged cybersecurity training.
Staff using their personal email while actively operating work applications.
Employees falling victim to persistent phishing attacks.
Delayed removal of user privileges for terminated employees.
Could your organization withstand a major HIPAA violation penalty? Prevent these internal and external risks by utilizing Global's strict employee workspace restrictions, extensive security training and ironclad IT infrastructure. Our partners avoid costly HIPAA penalties and have peace-of-mind knowing their data is protected.
---
Global Healthcare Resource is a leading international enterprise with over 20 years of experience aligning the healthcare industry with cutting edge, cost-effective solutions.