Over the last five months, hospitals and patients have cautiously rescheduled surgeries and postponed care visits in an effort to minimize contact with COVID. Low patient volume has driven many providers and billing companies to make difficult layoff decisions, leaving revenue cycle processes understaffed and vulnerable to errors. As elective care slowly resumes and the future of COVID remains unknown, how do hospitals and billing companies maintain their service levels? Below, we have outlined three revenue cycle opportunities to offset low patient volume.



1.)

Aim for 225 A/R Follow-Ups Per Week, Per Employee
As COVID cases continue to fluctuate each week, relying on new elective care patients to replenish your revenue stream is risky. Instead, dedicate your time to performing accounts receivable (A/R) follow-up. Maximize recovery efforts by organizing denied or standstill claims by timely filing and dollar amount:
Identify which claims are in jeopardy of passing payer determined time limits.
Distinguish claims with the highest outstanding amount.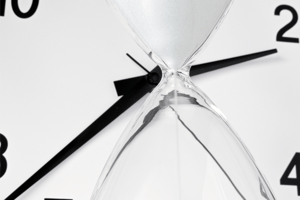 Once the most urgent and profitable claims are determined, it's time to put in the research, contact insurance companies and rework as many denials as possible. A/R follow-up is time consuming which is why roughly 65 percent of denied claims are never worked. Aim to complete 45 claims a day or 225 a week per employee to maximize this opportunity of downtime.
In terms of telehealth A/R follow-up is more important than ever. Digital care visits have provided a wonderful solution for patients wanting to avoid exposure to COVID; however, guidelines around telehealth reimbursement are still unclear, creating more denials needing to be reworked. Avoid further strains to your cashflow by educating your staff on the common billing challenges associated with telemedicine and how to remedy them with payers.


2.) Audit Your Patient Self-Pay Efforts
The insurance coverage landscape has changed drastically over the last five months. Over 30 million Americans have lost their jobs meaning more financial responsibility has fallen onto the patient. Much like A/R follow-up, implementing a strong patient self-pay strategy will improve your organization's ability to collect payments on new and outstanding balances. To get started, conduct an internal audit of your existing efforts:
What is your daily call volume to patients informing them of their balances?
Are employees trained to discuss payment plan options or field more detailed billing questions?
How efficient is your payment processing workflow?
Navigating being uninsured or deductibles and coinsurance balances can be very complicated for patients to understand. Conducting proactive, consistent outreach to discuss a patient's financial responsibility with empathy can increase the likelihood of payment without having to involve costly collection agencies.
Aim to complete 50 outbound calls a day or 250 a week per employee to maximize this opportunity to offset low patient volume.



3.) Mitigate Labor Cost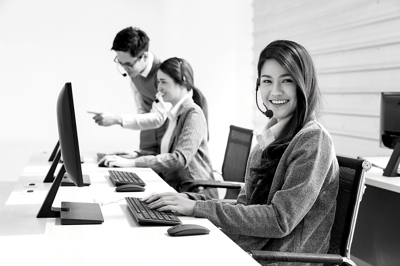 According to the Bureau of Labor Statistics, the median rate for a medical billing and coding services employee is $19.40/hour excluding benefits, taxes, and the operational costs for each employee. With many hospitals and billing companies downsizing their revenue cycle staff, international outsourcing may offer a cost-effective option to regain talent needed to perform A/R follow-up, patient collections and other billing processes.
Offshoring opens up organizations to larger talent pools unavailable in their local areas. Most offshore employees hold US based healthcare and clinical certifications making it easier to find the level of expertise needed for particular projects. Having access to a robust, highly skilled workforce allows health organizations to affordably and quickly elevate their level of service. It also eliminates the time it takes to search, interview and train new employees.
In conclusion, offset low patient volume by recovering the outstanding money you are already owed. Prioritize A/R follow-up and patient self-pay processes with set daily goals for your employees. If you need more help executing your revenue recovery initiatives, offshoring provides a talent rich, cost-effective alternative.